Etsy Lens
I am the Chair of the Etsy Board and have been an investor and board member at Etsy since the mid-2000s. It is a company that I love and get great joy from being part of. Last year Etsy quietly launched a feature that has completely changed the way I use Etsy. It is called Etsy Lens.
Etsy has millions of items for sale in its marketplace but shopping on Etsy is generally not intent-driven. It is idea-driven. Most people don't go to Etsy and enter "pizza oven" into the search field. A more common search would be "red pillow for my couch." As a result, searching on Etsy can be a bit of a "hunt and peck" experience, even as the search on Etsy has improved enormously in the last few years.
I was in a coffee shop in a hotel in NYC this morning and saw an antique typewriter that I thought was great. I opened my Etsy app and got the search field.
I clicked on the camera icon and my phone took a photo of the antique typewriter: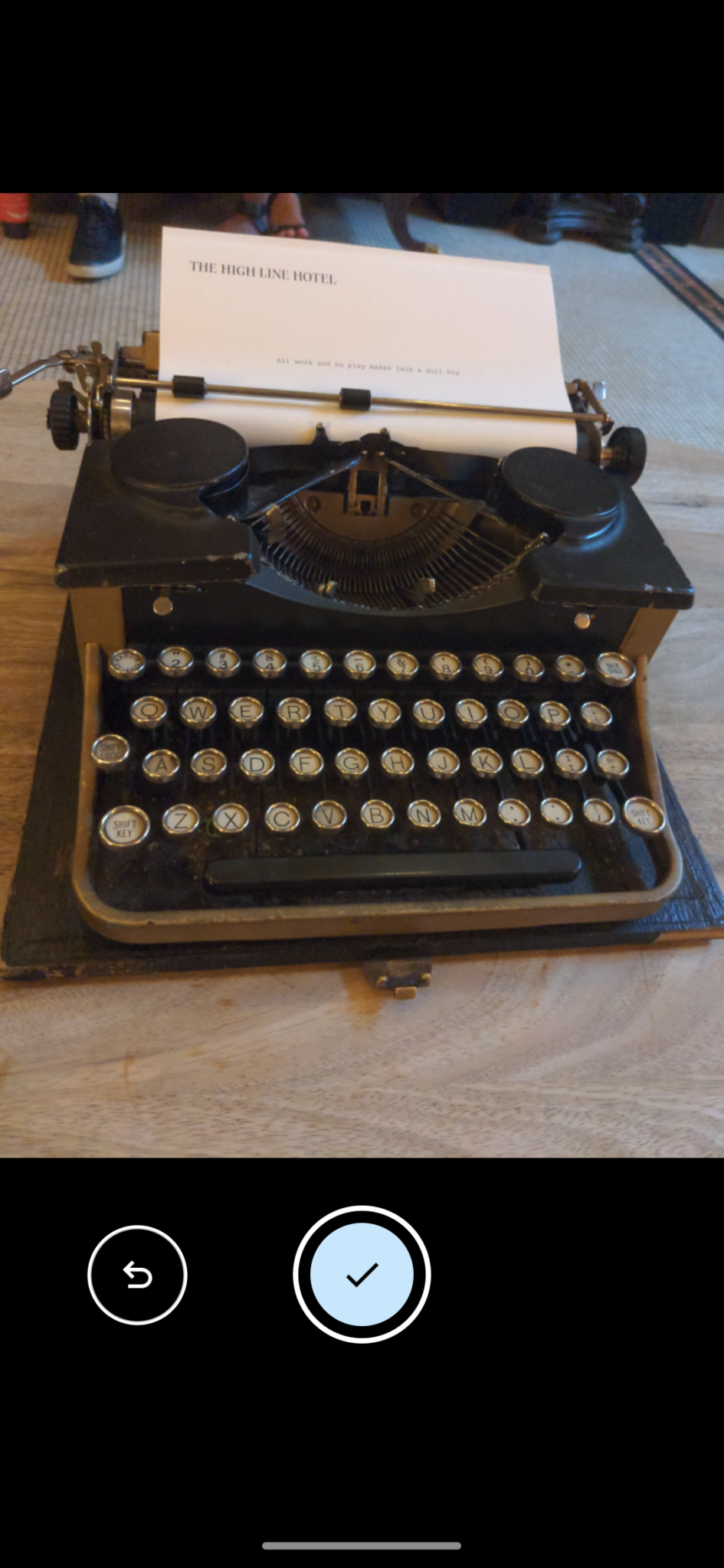 I clicked the blue checkmark and Etsy gave me these search results: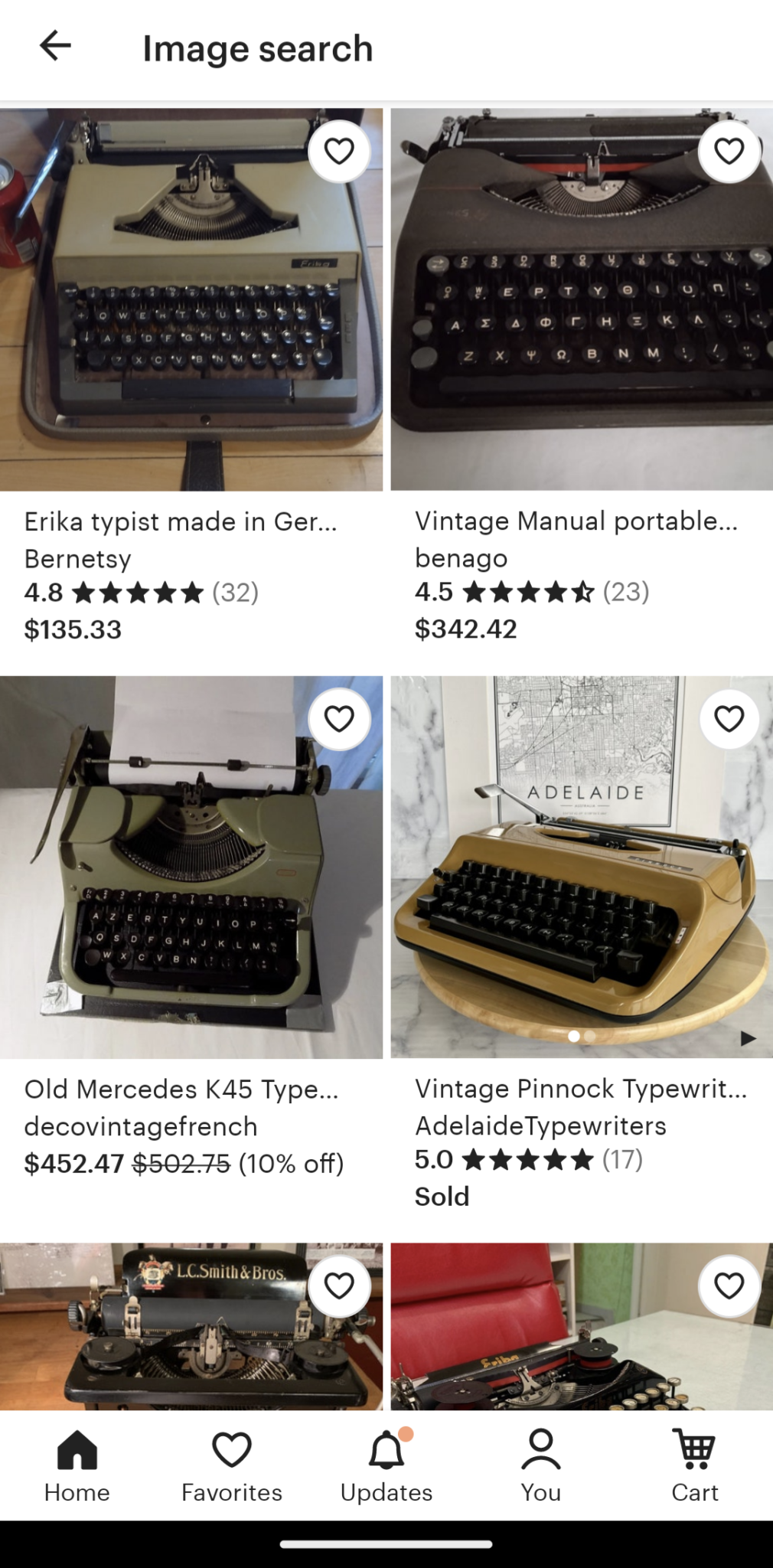 I have been using Etsy so much differently since finding out about Etsy Lens. I see things that I like when I am out and about, use the Etsy app to photograph them, search Etsy for similar things, favorite and curate them in my profile, and then buy the ones I love.
When I showed Etsy Lens to the Gotham Gal, she said "Take photos of things you like to find things you will love." That sums up Etsy Lens so well for me.