I spent a good part of my childhood at West Point, the US Military Academy. I got an email yesterday with photos of the flooding at West Point.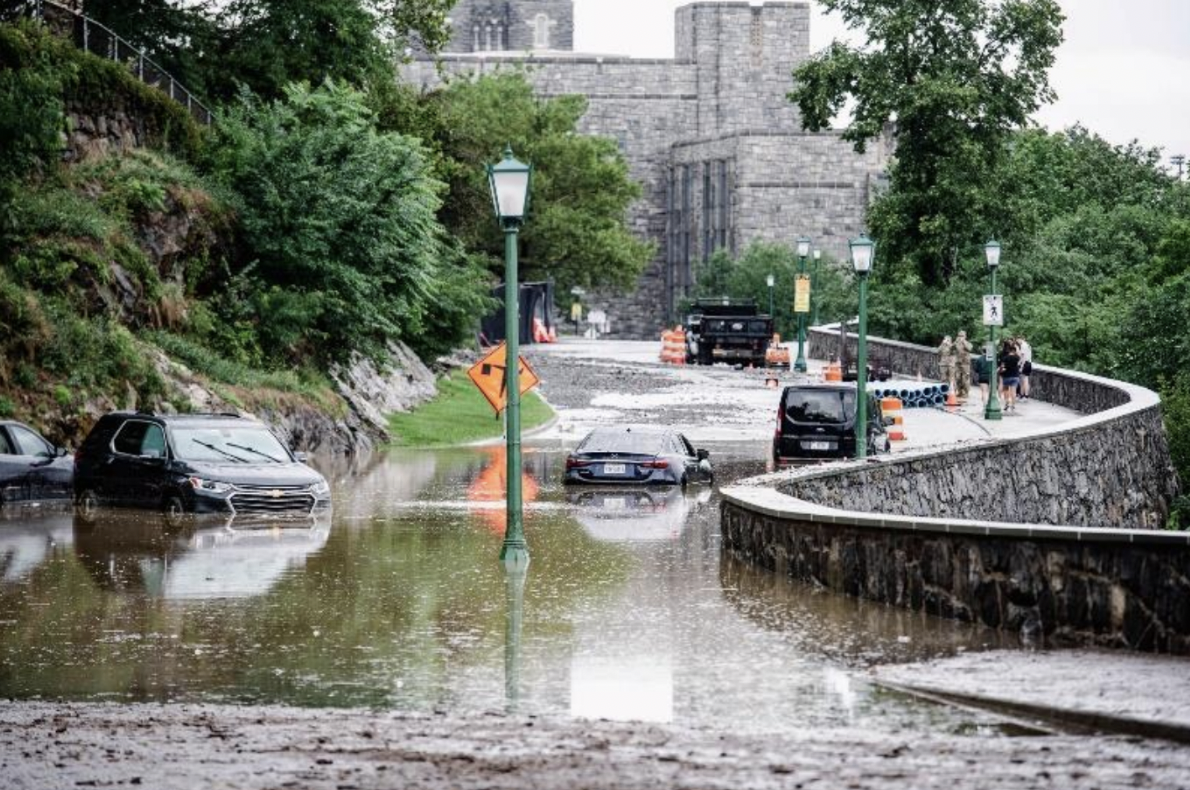 My dad and brother used to work in that grey stone building called Mahan Hall.
And the same storms that did this to West Point did worse to many parts of New England, particularly Vermont.
USV's climate thesis is to invest in companies and projects that provide mitigation for or adaptation to the climate crisis. Adaptation means accepting that we've made the climate worse and adapting to it.
Flooding is a great example of that. As the earth warms, storms are capable of carrying a lot more water and dumping it quickly. West Point took ten inches of rain in a few hours.
USV has made investments in two companies working on flood adaptation; Floodmapp and an unannounced investment in a company helping communities become flood resilient. Flooding will be more common and we are going to need better tools to mitigate and manage it.
Along those lines, NYC's Partnership Fund recently announced a new accelerator program focused on water. Their partner on this accelerator is the NYC Department of Environmental Protection (DEP) which manages NYC's water and wastewater treatment operations.
This accelerator is called the Environmental Tech Lab and they are looking for early and growth-stage companies that have products that could be used by the NYC Department of Environmental Protection.
If you are building such a company and want to apply, you can do that here.
Flood and water management will be critical in adapting to the climate crisis and, unfortunately, is going to be a big business.